The Goal: Another sophisticated look that comes in a rugged sport package, the time bomb digital sport watch puts the destructive force back on your wrist with this powerful, yet intricate, look and presentation. Its design is extremely unique, resembling something dangerous, yet devilishly complex, the watch will kick you up a notch on the intelligence richter, but also let others know that you are not fooling around.

The Desire: BOOM, here comes the BOOM, ready or not, your colleagues and friends will not know what hit them, or even what they are looking at. Much like a nuclear warhead with a 30 second timer strapped to it, people will be wondering in both curiosity and anticipation as to what you will be doing next.
The clock is ticking towards something in your life, make sure the wind up is carried out in style.
Your time bomb awaits.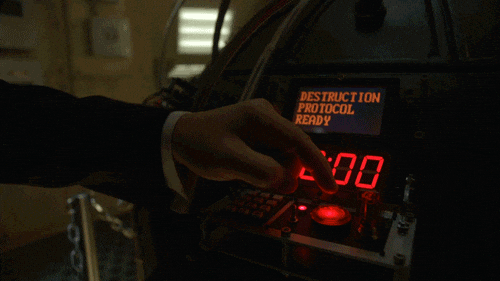 People who bought this product, also bought