The Inspiration: Feline in the flowers baroque cat eye crossbar is a fun set of shades because its doing so many things at once! On one hand we have the mega popular cat eye frame appearance. On the other hand we have the baroque style decoration that accents the frames with more vibrant colours and excitement.
Lastly the cross-bar adds the effect of stability and security and a personality that simply says: "You can't toy with this cat!"
An all around fun and loving set of shades that give you all the cuteness, without losing all of the claw

The Scene: You and your friends are about to take a day trip into the city to get up to God knows what! All you know is that you are feeling great, looking even better, and are ready to cause some mayhem with your fellow lioness.
Maybe a little shopping, maybe a mani-pedi... who knows? All you know is that your independent nature and determined curiosity will propel you from one spot to the next, constantly prodding, poking, and exploring everything you find. 
Even though you are a fierce one, especially with the boys, your kitten like innocence, and fun loving nature, will have you skipping and patting in the city, like a cat throughout a garden.
 It's your time to play.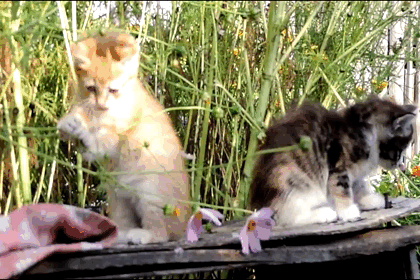 People who bought this product, also bought